The Strain Clamp is primarily used to fix the conductor, ground wire terminals on tension towers of overhead lines, distribution lines and distribution equipments in substations, power plants. Suspension Strain Clamp also can fix the guy wire terminals on poles. Moreover, Strain Clamp For Overhead Line bears all the tension of conductors, ground wires and lightning conductors. Strain Cable Clamp is used to tension conductors and earth wires and must therefore satisfy the most stringent requirements.

There are two basic systems of tension clamps, as follows:
1.Detachable clamps, such as wedge-type tension clamps, thimbles,bolted type tension clamps, which allow for subsequent adjustment.
2.Non-detachable clamps, such as compression dead-end clamps which require absolute matching to the conductor length.

According to its configuration and installation means, the strain clamp can be divided into compression type, bolt type and wedge type. Generally, the compression type includes hydraulic compression type and explosive compression type.
Generally, malleable cast iron, steel, and aluminum alloy are used as it's materials.
Features
1.High strength and versatility, can be used with a variety of metal fittings.
2.Good corrosion resistance
3.Simple installation
4.Installation quality is easy to guarantee
5.Optional anti-theft ring to effectively solve the anti-theft problem.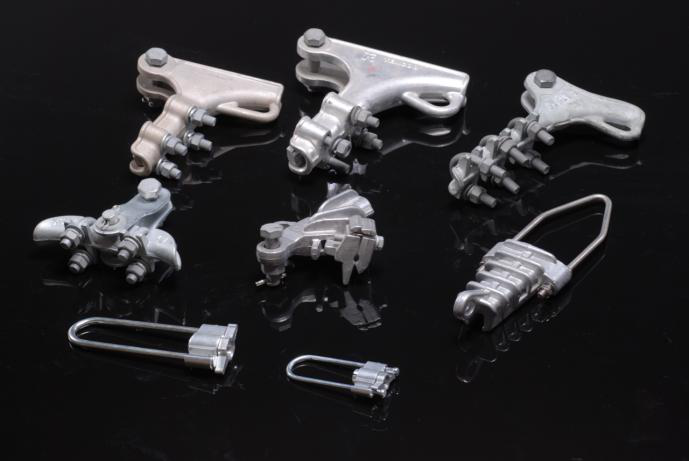 We warmly welcome friends both domestic and abroad to visit our company, if you have any questions, please contact with us directly.